This 6-minute video introduces you to The FREE PM Exam Simulator. You'll see how to log in, start a short quiz, start an exam and how to review your results and improve. Intended for customers who are new to the Free PMP Exam Simulator, Free PMI-ACP Exam Simulator or Free CAPM Exam Simulator.
---
Getting Started Video
Note: The video below was recorded for the PREMIUM Exam Simulator but the Free Exam Simulator works almost the same. Please watch the video and also review the screenshot below the video to see the one difference between Premium and Free.
---
Screenshot: Where are the Free Exams and Quizzes?
In the above video, Cornelius introduces you to the Premium Exam Simulator. It is nearly identical to the free version you signed up to. The only real difference is where you have to click to start a quiz or exam. Here it is: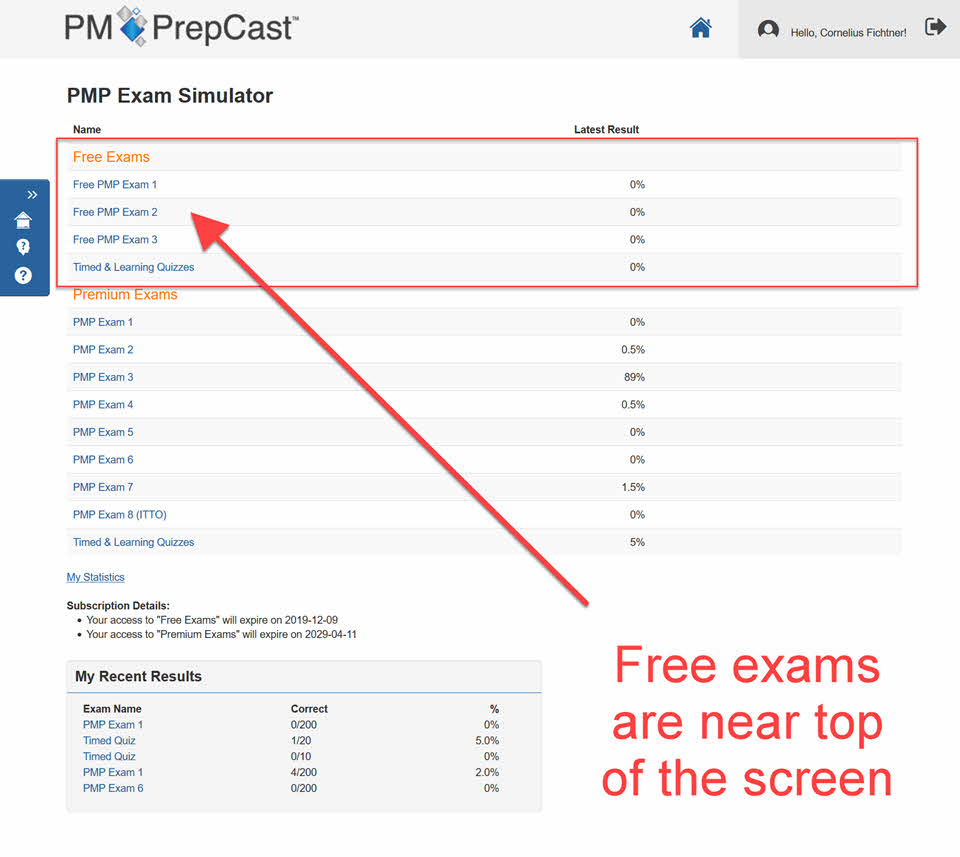 ---
Video Transcript
Transcript coming soon.